CLICK HERE NOW To get in touch with us to discuss our classes and martial arts gradings!
At KickFit students are not forced to do gradings.  If the student would like to progress through the gradings, however, we have a thorough and supportive process so that students can release their full potential!
KickFit Academy teaches multiple martial arts and therefore offers a choice of gradings.  The initial "Fundamental" give the students a sold grasp of self defence and give the students confidence and promotes good habits and key skills.
Our grading system is available to young and old, male or female.  Everyone can achieve and excel!
Click HERE to arrange a free consultation to discuss your needs.
We have four separate categories for martial arts gradings:
Jeet Kune Do/Progressive Combat Systems (created by Sifu Hudson as a blend of Bruce Lee's Jeet Kune Do and other self-defence systems)
Eskrima-Kali-Arnis as part of the Estilo Libre System (created by Grand Master Hudson and officially recognised by Doce Pares)
Progressive Kickboxing (also created by Sifu Hudson which contains influences from French Savate, Boxing-Francais, American Kickboxing and Muay Thai)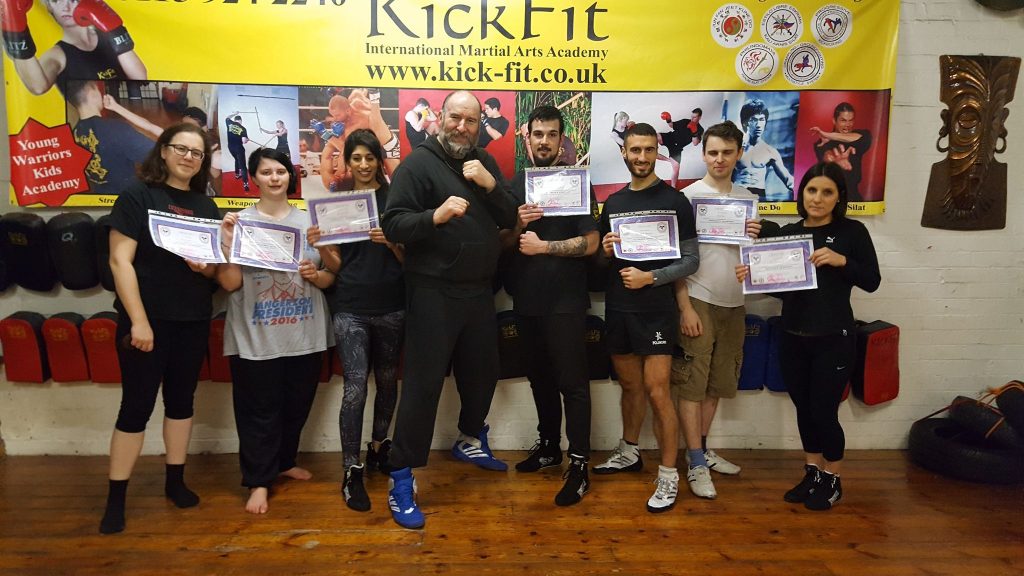 Gradings at KickFit are designed to be challenging and to test a student's skills, resilience and determination.  This is very different from a lot of martial arts schools who award belts based on tenure, simple kata or trivial punch and kick combinations.
Students who achieve gradings at KickFit will have a deep sense of achievement and confidence.